Sea Moss Gel
Regular price
Sale price
$15.00 USD
Unit price
per
Sale
Sold out
Sea Moss is a awesome source of nutrients. It contains 92 of the 102 essential minerals that the body is made up of. Sea Moss can help with a list of different ailments including but not limited to inflammation, gut health, eczema, etc. Sea Moss Gel is a perishable item and will be shipped in a glass container. Refrigerated shelf life is 3 weeks. After that Sea Moss is to be used externally. All orders are made to order. All orders placed before 5pm will be shipped by 5pm next day. Orders shipped Monday -Thrusday. CHOOSE PRIORITY SHIPPING AT CHECKOUT.
.
.
Disclaimer: This product is not intended to diagnose, treat or prevent any disease. Please consult with your doctor or nutritionist before taking sea moss to treat a specific health condition.
SALE PRICE IS NOT ACTIVE FOR SUBSCRIPTION. IF YOU PLACE A SUBSCRIPTION ORDER FOR THIS PRODUCT DURING OUR SALE PERIOD OF JULY 1-JULY 5 YOUR ORDER WILL BE CANCELLED.
Shipping & Returns

No Returns or refunds on this product. New item will be shipped only if product is received broken. Pictures in original packaging will need to be emailed in order to receive replacement. No Refunds for raw sea moss or capsules. No Refunds or returns on Skincare products. New item will be shipped if received broken. Pictures in original packaging need to be emailed to receive replacement.
Share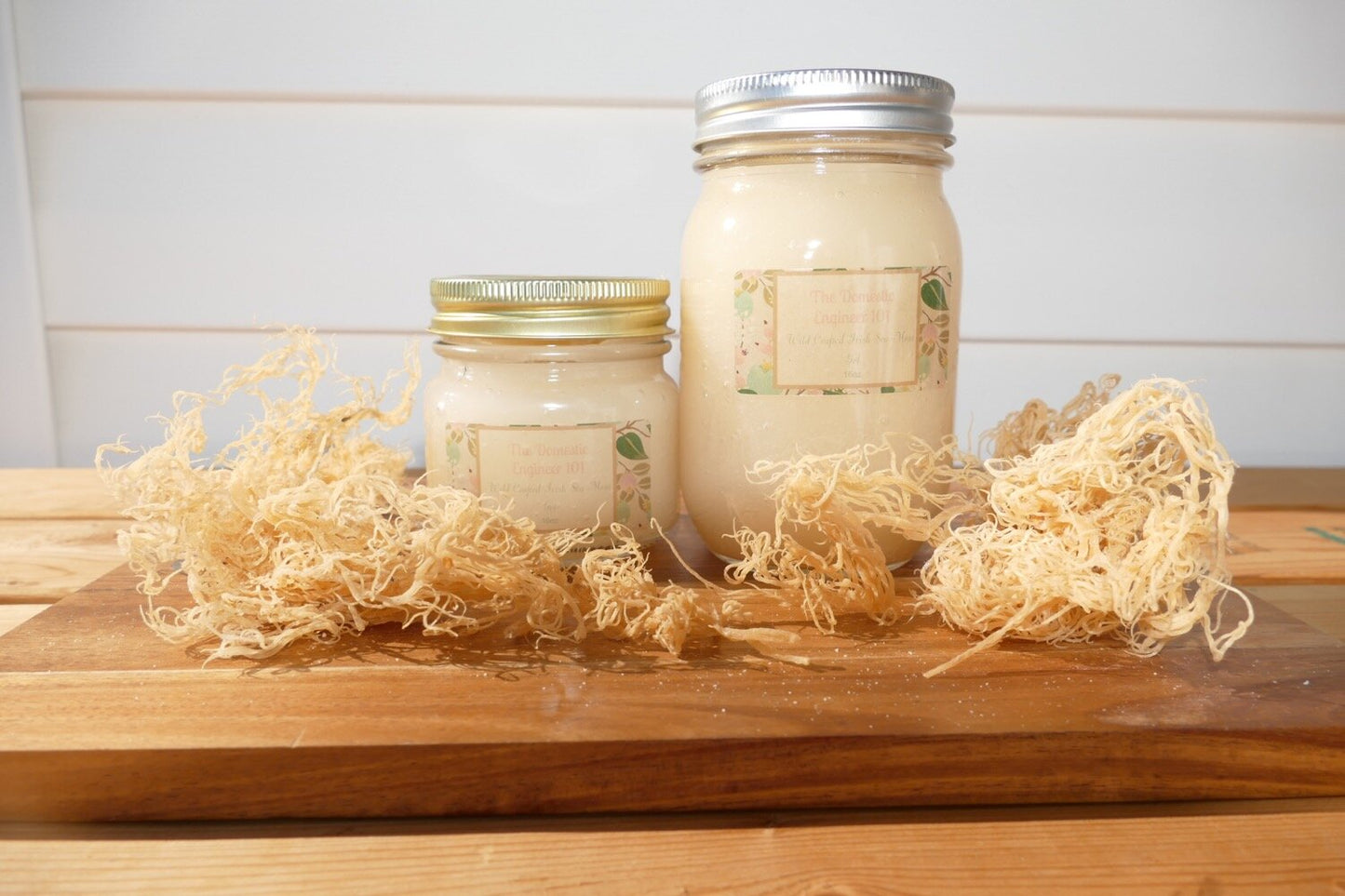 Very fresh
This sea moss is fresh and has a great texture ,the owner was very kind and helpful answering my question. I loved that I was able to pickup my order no more waiting for the mail man, this was my first order but not my last.
Sea Moss Gel
This Sea moss gel has definitely helped me with my health issues and has given me energy back that I need! The texture and consistency is always the same and I also receive my order quickly each time!! And also the customer service is always 100% 🥰
Sea Moss is my Everything
I simply love the Sea Moss gel. Consistency is everything to me and this product is on point. I add to my tea, coffee and smoothies. Would add to my oatmeal, but hate the stuff LOL. I also use in my daily face cleaning routine.
Amazing products
Any and every item, especially the seamoss is freshly made and does what it's intended to do. The customer service is amazing, I never had an issue. I will be a forever customer.